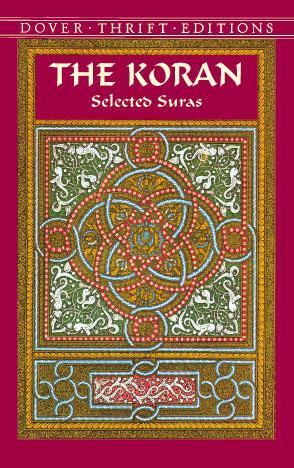 Already purchased in store?
Additional Book Details
The Koran is the sacred scripture of Islam, a collection of revelations that Mohammed, the Prophet, said he had received from God (through the angel Gabriel) in seventh-century Arabia. Mohammed preached these revelations in rhymed verses that comprised suras, or chapters. Shortly after his death, his followers published the suras as the Koran (an adaptation of a word meaning "scripture lesson"), which today is considered one of the great sacred books of the world. Deeply moralistic, full of passion and fervor, the suras deal with such topics as the omniscience and majesty of God, death and judgment, the proper conduct of the faithful, stories of previous prophets, kindness to orphans, and much more.The complete Koran consists of 11 suras — arranged from longest to shortest — plus an opening prayer and two closing charms. The selections in the present volume were carefully chose to give a cross-section of the whole and to illustrate Mohammed's teaching as it developed from the rhapsodic style of his early Meccan period to the workaday legislative material of the Medinan period. This excellent English translation replaces the original verse form with accurate, highly readable prose, making a treasury of eternal wisdom from the Koran accessible to both the novice and the serious student.
| | |
| --- | --- |
| Sold By | Dover Publications |
| ISBNs | 9780486414256, 0486119084, 9780486119083, 0486414256, 9780486414256, 9780486119083 |
| Language | eng |
| Number of Pages | 240 |